Switchgear

Polyamide (Nylon) Flexible Pipes

These Conduits are made of high quality Polyamide 6. They are flexible and have a small bending radius. They also offer good impact resistance. They are suitable for various applications such as ship, train building, rolling stock, railway and subway etc.

UV resistant Conduits are also available on request.

These Conduits are available in grey and black colour and comply with EN 60529 and IEC 61386 standards.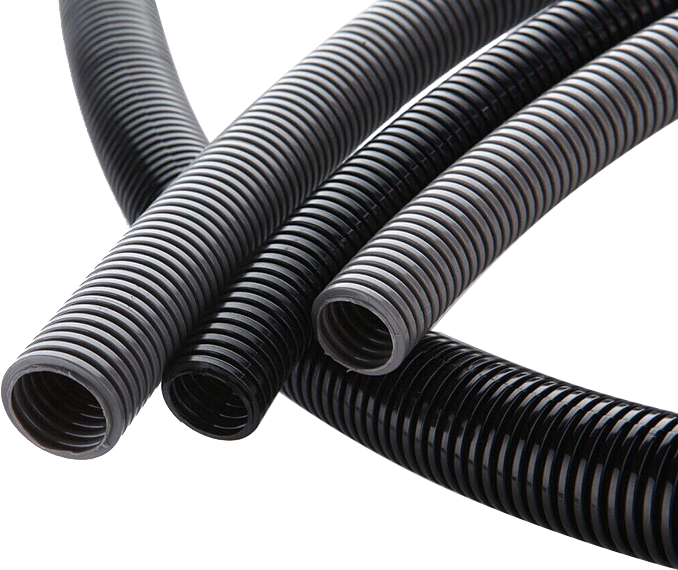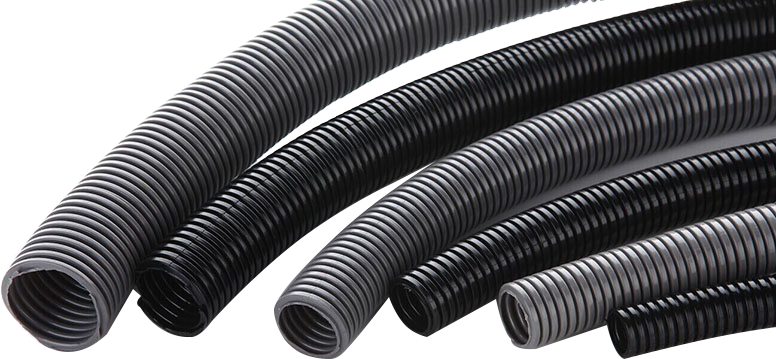 Part No.
Size
(I.D)
Size
(O.D)
Standard Length / Roll
RTID - 10
10.30 mm
14.00 mm
50 Meters
RTID - 12
10.80 mm
15.80 mm
50 Meters
RTID - 16
15.10 mm
21.20 mm
50 Meters
RTID - 22
19.80 mm
28.50 mm
50 Meters
RTID - 29
27.80 mm
34.50 mm
50 Meters
RTID - 36
35.00 mm
42.50 mm
25 Meters
RTID - 48
46.60 mm
54.50 mm
25 Meters
| | |
| --- | --- |
| Material | Polyamide 6 |
| Flexural Strength / Modulus | 950 / 26000 kg/sq.cm |
| Tensile / Impact Strength | 700 / 25 kg/sq.cm |
| Temperature Range | Max. Working Temperature 60° C |
| Resistant | Alcohol, Benzol, Greases, Mineral Oil, Diesel Fuel, Sea Water, Petrol, etc. |