Switchgear

CE Certified Cables

Special PVC Compound Insulated Wires & Cables available in wide Temperature range from +70℃ to +105℃, -5℃ to -15℃ with CE approval, as per IEC 60227/EN:50525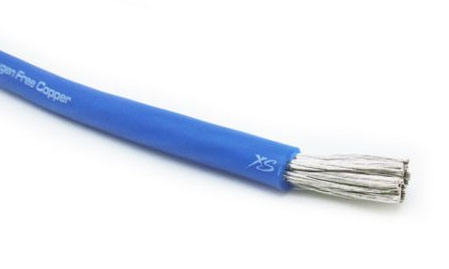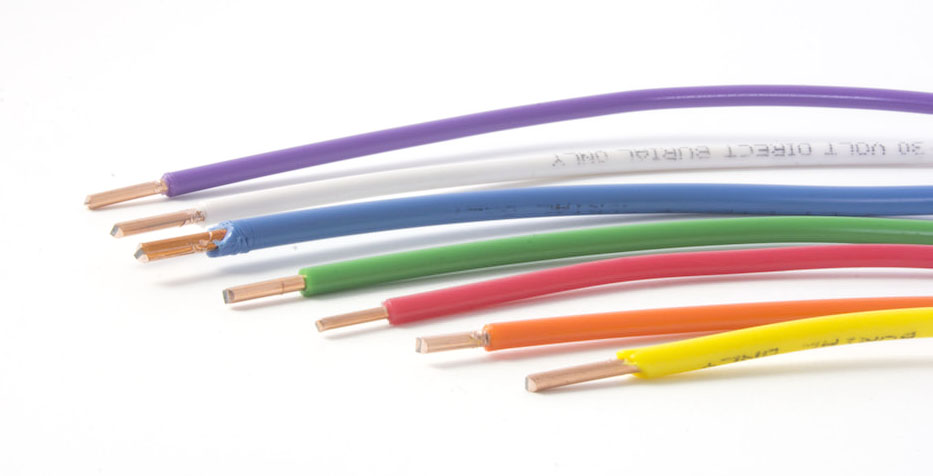 Features
Maximum conductor operating temperature: +105℃
Lowest ambient temperature for fixed installation: -30℃
Lowest installation temperature: -5℃
Temperature Rating: -25 to 70℃ (90℃ for HR)
Maximum short-circuit conductor temperature: +160℃
Test voltage: 3500V
Flame retardant: IEC 60332-1
Resistant to: Abrasion, Heat, Water, most of chemicals & solvents
Suitable for: Single phase AC/DC & 3 Phase Ac circuits
Construction
Conductors: annealed copper conductor acc. to EN 60228:(Plain or Tinned), class 1 solid -H07V2-U, H05V2-U, class 2 stranded H07V2-R, class 5 flexible H07V2-K
Insulation: PVC compound type TI3 (Heat Resistant & Flame Retardant)
Colour of insulation: Grey, White, green/yellow, Red, Yellow, blue, black, brown or other colours
Applications
For internal wiring and fixed protected installation inside appliances and in lighting fittings. Suitable for fixed protected installation in, or on, lighting or control gear for voltages up to 1000V a.c. or, up to 750V d.c. to earth.
Packaging
Standard length cable packing 50 m of 100 m in rings or on spools, or 500 m on drums. Other forms of packing and delivery are available on request.
Approvals
CE (LVD 2014/35/EU), RoHS (2011/65/EU)
Features
Plant engineering l Industrial machinery l Heating and air-conditioning systems Machine tools
Mainly used in dry, damp and wet interiors (including water oil mixtures).
For fixed installation under medium mechanical load conditions, and applications with occasional flexing at free, no continuously recurring movement without tensile load or compulsory guidance
Shielded Cables are recommended whenever electrical interference distorts signal transmission, or when EMI emissions need to be suppressed.
CE Complied acc. to LVD:2014/35/EU
RoHS Complied ac. to Directive 2011/65/EU
Voltage Rating: 450/750V
Temperature Rating: -25 to 70℃ (90℃ for HR)
Harmonized Norms:
Multicore Sheathed Cable (Unscreened/screened): H05VV-F,
H05V2V2-F (HR) as per EN 50525-2-11 & IEC 60227-4/5 & 6
Construction
Conductor: Cl-5 IEC 60228 Plain or Tin coated Copper
Insulation: Type TI2 PVC acc to EN 50363-3
Sheath (Outer Jacket): Type TM2 PVC acc to EN 50363-4-1
Shield (shielded Cables) - Type 1: Myler - Wrapped helically by Aluminium backed myler tape with 25% min. overlap followed by Polyester tape alongwith ATC drain wire applied longitudinally.
Type 2: Metal - Plain/Tinned Copper Cross helical braiding (Screen) with minimum 80% coverage density
Core identification: 2C: Brown & Blue, 3C: Brown, Blue & Y/G, 4C: Brown, Blue, Black & Y/G 5C & More: White or Black colour insulation marked with consequent numerals with last most core Yellow/Green.
Sheath Colour: Generally Grey (Black for UV resistant)
Fillers (Optional): PVC/synthetic materials
Additional Properties
If FR according to IEC/EN 60332-1-2
If FRLS norms to IEC 61034-2, ASTM D 2843
Test Voltage
Bending Radius
For ∅<6.0mm: 4x∅; ∅6 to 12mm:5x∅, ∅ 12 to 20mm:6x∅, ∅>20mm:8x∅
Identification
Throughout surface print as per IEC 60227/EN 50525 Norms & label over coils
Packing
Bundled in Coil/wooden Drum. Available in Length of 100mtrs or as per agreement
CE Complied acc. to LVD:2014/35/EU
RoHS Complied ac. to Directive 2011/65/EU
Voltage Rating: 450/750V
Temperature Rating: -25 to 70℃ (90℃ for HR)
Harmonized Norms:
Multicore Sheathed Cable (Unscreened/screened): H05VV-F,
H05V2V2-F (HR) as per EN 50525-2-11 & IEC 60227-4/5 & 6