Switchgear

ZHLS Cables

AS PER BS:7211 & EN:50525-3-41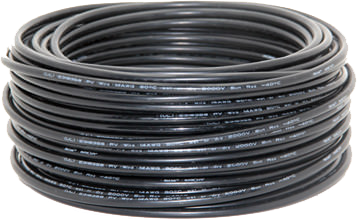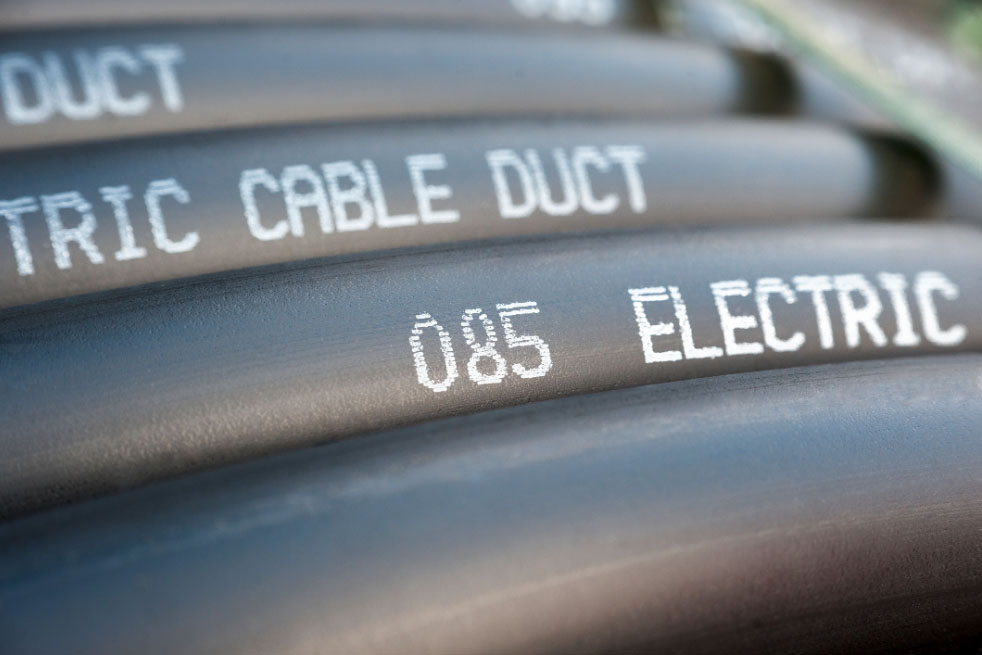 MC
Code
Item Size sqmm
Nominal Overall Dia mm
Avg. Insualtion Thickness
Max. DC Cond. Resistance at 20°C Ω/Km (ABC)
Max Current Rating (A)at 30°C in conduits
2 Cables single phase ac
3 or 4 Cables 3phase ac
31501Z
H05Z-K
0.5
2.2
0.6
39
8
7
31601Z
0.75
2.5
0.6
26
12
10
31701Z
1
2.7
0.7
19.5
15
13
31801Z
H07Z-K
1.5
3
0.7
13.3
20
17
31901Z
2.5
3.6
0.8
7.98
28
24
32001Z
4
4.3
0.8
4.95
39
32
32101Z
6
5.2
0.8
3.3
50
42
32201Z
10
6.8
1
1.91
61
58
32301Z
16
7.8
1
1.21
92
81
32401Z
25
9.8
1.2
0.784
120
105
32501Z
35
11.5
1.2
0.554
150
130
32601Z
50
13.5
1.4
0.386
178
158
32701Z
70
15.5
1.4
0.272
230
201
32801Z
95
17.6
1.6
0.206
276
245
32901Z
120
20
1.6
0.161
321
282
Harmonization Norms: H07Z-K/ H05Z-K
Compliance: CE (LVD 2014/35/EU)
RoHS Norms: Complaint as per RoHS Directives 2002/95/EC & 2011/65/EU
Voltage Grade: 450/750V AC and 1KV DC
Temperature Rating: 90℃ (Normal Conditions)
Minimum Temperature Rating: -30℃
Short Circuit Rating: 160℃
Reference Standard: BS:7211; EN 50525-1 & BS EN 50525-3-41; EN 50363-5, BS 7655
Application: Ideal for Electric power, lighting, internal wiring for control plants, switchgears, Railways, Hospitals, Hotels, Multi storey building wirings, Malls, cinema halls, airports, Air conditioning plants, Steel plants, etc where highest fire safety and environment protection is desired. During fire conditions these cables not only emit less smoke (white smoke) and toxic gases but also retard the flame from spreading.
Installation Features: Suitable for Fixed or protected installation, on or inside lighting appliances and inside switching and control gears. Suitable for installation inside surface or embedded conduits or inside railing in any direction. Suitable for single phase AC/DC & 3Phase Ac Circuits.
Characteristics
Insulation Resistance (Room Temp.): > 36.7 MΩ/Km /(Rated Temp. 90℃): >0.0367 MΩ/Km
HV Test Voltage: Passed 6KV online & 3KVAC for 5 minutes.
Resistant to: Abrasion, Ozone, chemicals
Hot Set Elongation: <100% at 200℃, Permanent Set: 00% to original.
Flame Retardant: Confirmed Flame tests as per IS 694 & IEC 60332-1-2, IEC 60332-3-24 Cat-C, IEC 60332-3-22 Cat A.
Limiting Oxygen Index: >30% as per ASTM D 2863
Temperature Index: >250*C as per ASTM D 2863
Halogen Free: <2 % by wt. HCL gas evolution According to BS EN 50363-7 & IEC 60754-1
Corrosiveness & combustion of gases (pH & Conductivity): Confirmed as per IEC 60754-2, EN 50525-1
Smoke Density Rating: < 40% as per ASTM D 2843 /IEC 61034
Minimum Bending Radius: 4xD
Identification: Throughout surface print mentioning Size, Grade, Manufacture, rating, mfg year etc.
Available Colours: Red, Yellow, Blue, Black, Grey, White, Green etc.(Other colours on request)
Available in coils of: Generally 100/200/500 mtrs or drum length as required by customer.
Conductor: Bright Plain/Tin Coated Annealed High conductivity (>99.90%) copper wires bunched/stranded together as per IS:8130-1984/IEC/EN 60228
Insulation: Thermoset based 90℃ rated LSZH-FR Compound (as per BS7655/EN 50363-5 Type EI5 compound) applied by Extrusion over conductor
LS-ZH-FR CATEGORY- Halogen Free, Very Low smoke, Flame Retardant, Heat Resistant, Cross linked Thermosetting compound insulated Cables for indoor/outdoor applications (for Public area/Open & constrained area with limited human activity and/or presence of sophisticated systems): Flame retardant self extinguishing, does not propagate flame even when installed in vertical duct & zero halogen evaluation/toxic gases & very low smoke.